Ukazało się wznowienie pierwszej polskiej książki o flipperach – Kulka dziką jest
Trochę to trwało, bo ponad cztery lata, ale wreszcie jest. Kilka dni temu drukarnia Printimus wykonała dodruk książki "Kulka dziką jest – czyli rzecz o flipperach".
Do czasu ukazania się pierwszego wydania książki pod koniec 2013 roku na polskim rynku nie było jeszcze tego rodzaju wydawnictwa. Niestety autorowi nikt nie przyszedł w sukurs i mimo upływu lat żaden inny "grafoman" nie wydał kolejnej książki o tych automatach. Chyba z tego powodu autor zakasał rękawy, naostrzył ołówek i napisał kolejną książkę "Kulka dziką jest 2". No cóż, nie lękajcie się, jak zdradził mi w rozmowie, kolejnej już nie planuje.
Fakt, ma już swoje lata i raczej bliżej mu niż dalej. W każdym razie, gdyby wybrał się na tamten świat jego książka tylko pójdzie w cenie.
Jeśli więc zastanawiasz się w co zainwestować, a flippery obchodzą Cię powiedzmy, średnio to nie zwlekaj i inwestuj w to wiekopomne dzieło, bo taniej nie będzie, szczególnie, że nie znajdziesz go w znikających z rynku jak sklepy z dopalaczami, księgarniach.
Jedyny sposób by zakupić te książkę to kontakt z autorem na vabank@go2.pl lub sprawdzanie Allegro w kategorii flipery.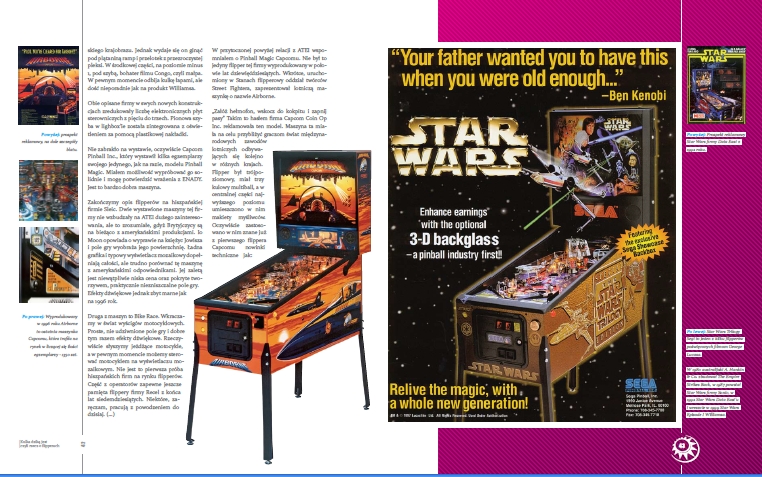 Olo