Włoska spółka Double Pinball S.r.l. to obok Tecnoplaya największy dystrybutor flipperów w kraju pizzy i pasty.
Można powiedzieć, że właściciele spółki Alessandro Motta i Andrea Galbiati są dokładnie komplementarni wobec ich konkurencyjnej spółki z San Marino, bo sprzedają flippery wszystkich producentów poza Sternem.
W ofercie Double Pinball znajdziemy głównie automaty amerykańskiej firmy Jersey Jack Pinball. I tak, na targach FEE w Riccione można było zobaczyć na ich stoisku Dialed In, The Hobbit i The Wizard of Oz. Pojawiły się też Attack from Mars Remake i Medieval Madness Remake spółki Chicago Coin.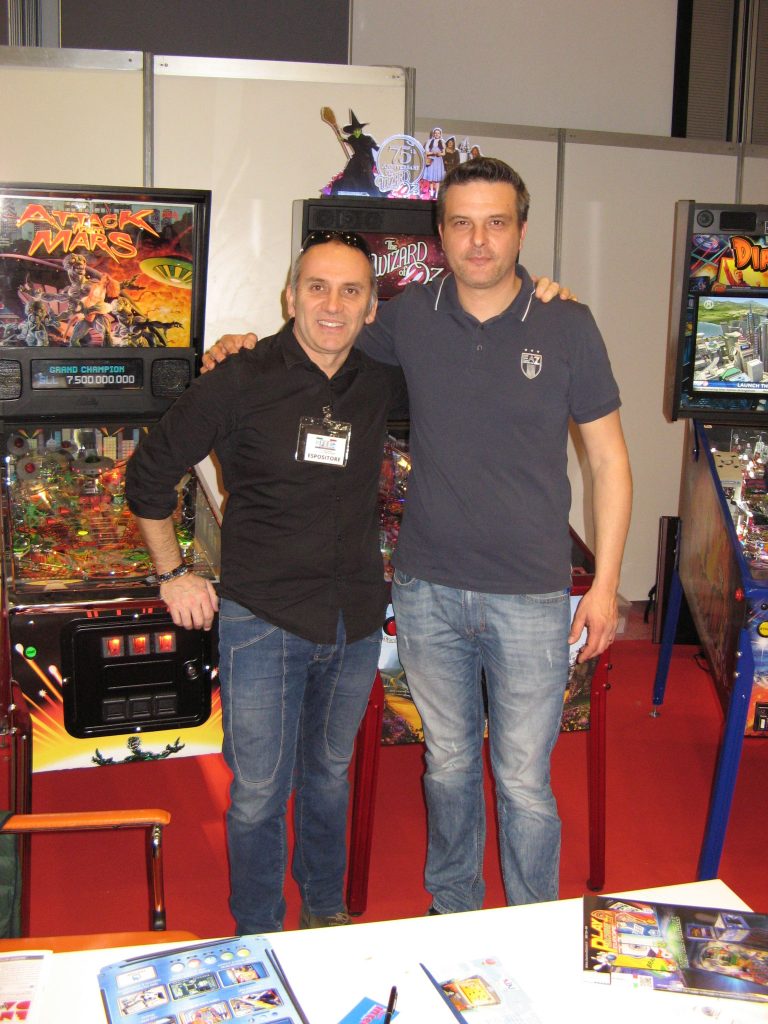 Allesandro i Andrea nie wykluczają, że w ich ofercie wkrótce znajdą się flippery innych amerykańskich producentów. Wszystko zależy głównie od zapotrzebowania. Próbowałem namówić ich do sprzedaży na włoskim rynku australijskiego flippera Thunderbirds, ale na razie bez rezultatu. Podejrzewam, że jest jednak dla nich zbyt egzotyczny.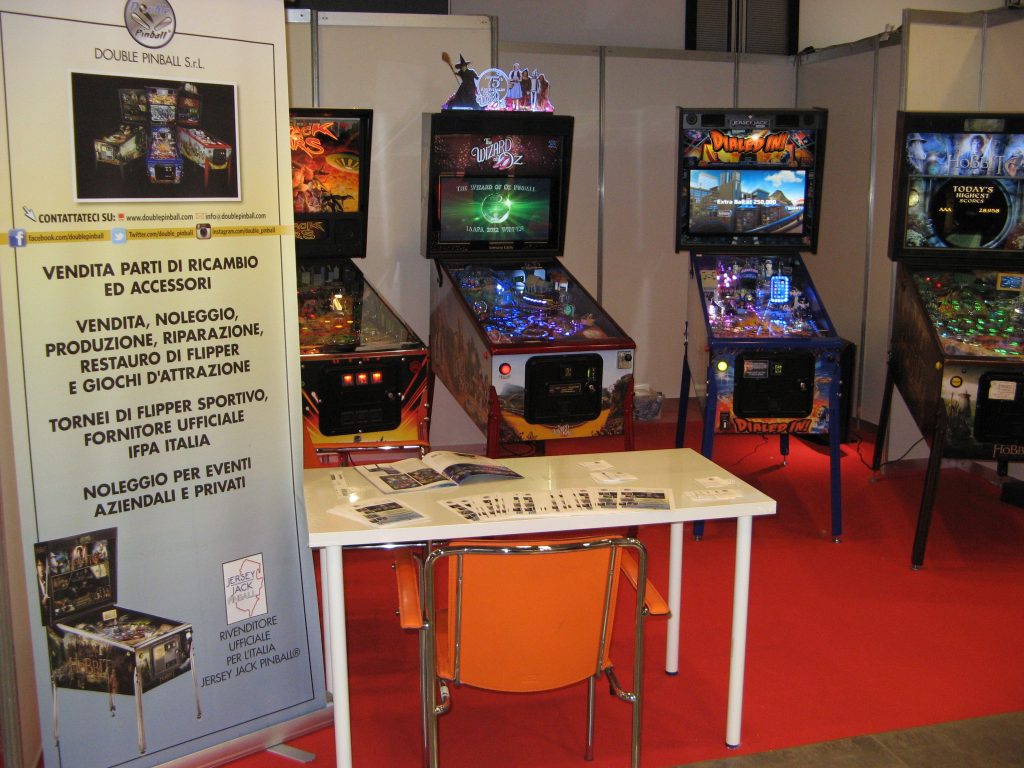 Val B.