W internecie można znaleźć wiele rankingów flipperów. Jednym z najbardziej znanych i cenionych jest ranking elktronicznych flipperów (SS – ang. Solid State) z ipdb.org.
Ostatnio portal WatchMojo przedstawił na youtube ciekawie zmontowany ranking ilustrowany zrzutami wideo z gry na symulatorze flipperów dostępnym na konsole, a stworzonym przez FarSight Studios. Są też fragmenty filmów z których czerpali inspiracje twórcy flipperów.
Większość, bo aż 8 maszyn, które znalazły się w rankingu wyprodukował koncern WMS Bally/Williams/Midway, jedna jest produkcji Gottlieba i jedna spółki Stern Pinball.
Zobaczcie zresztą sami.
Oto jak wygląda dziesięć flipperów wszech czasów według WatchMojo:
1. Medieval Madness (1997) – Williams
2. Black Hole (1981) – Gottlieb
3. Theatre of Magic (1995) – Bally
4. Tales of the Arabian Nights (1996) – Williams
5. Black Knight (1980) – Williams
6. Revenge from Mars (1999) – Williams
7. Funhouse (1990) – Williams
8. The Addams Family (1992) – Bally
9. Ripley's Belive it or Not! (2004) – Stern Pinball
10. Pin-Bot (1986) – Williams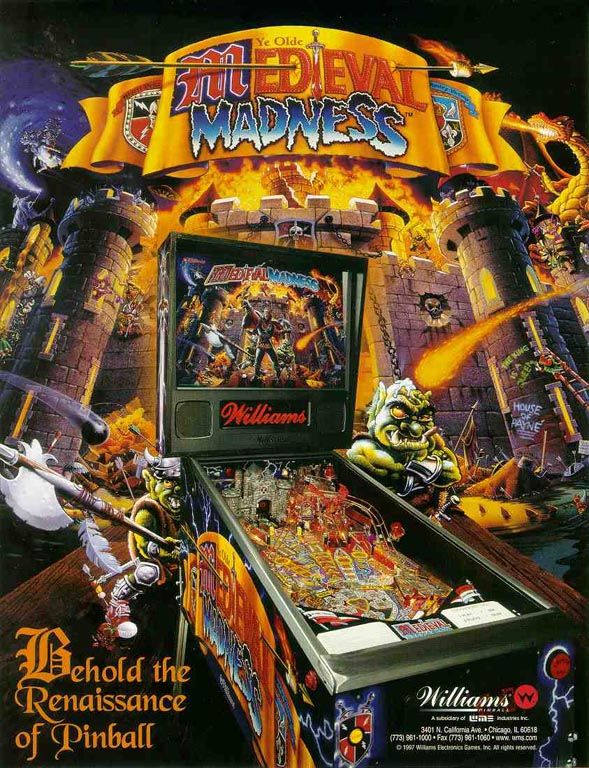 A oto ranking z ipdb
— Top 10 Player Rated SS Games —
1. Twilight Zone (Bally, 1993)
2. Theatre of Magic (Bally, 1995)
3. Star Trek: The Next Generation (Williams, 1993)
4. Medieval Madness (Williams, 1997)
5. Scared Stiff (Bally, 1996)
6. Indiana Jones: The Pinball Adventure (Williams, 1993)
7. The Addams Family (Bally, 1992)
8. White Water (Williams, 1993)
9. Tales of the Arabian Nights (Williams, 1996)
10. Monster Bash (Williams, 1998)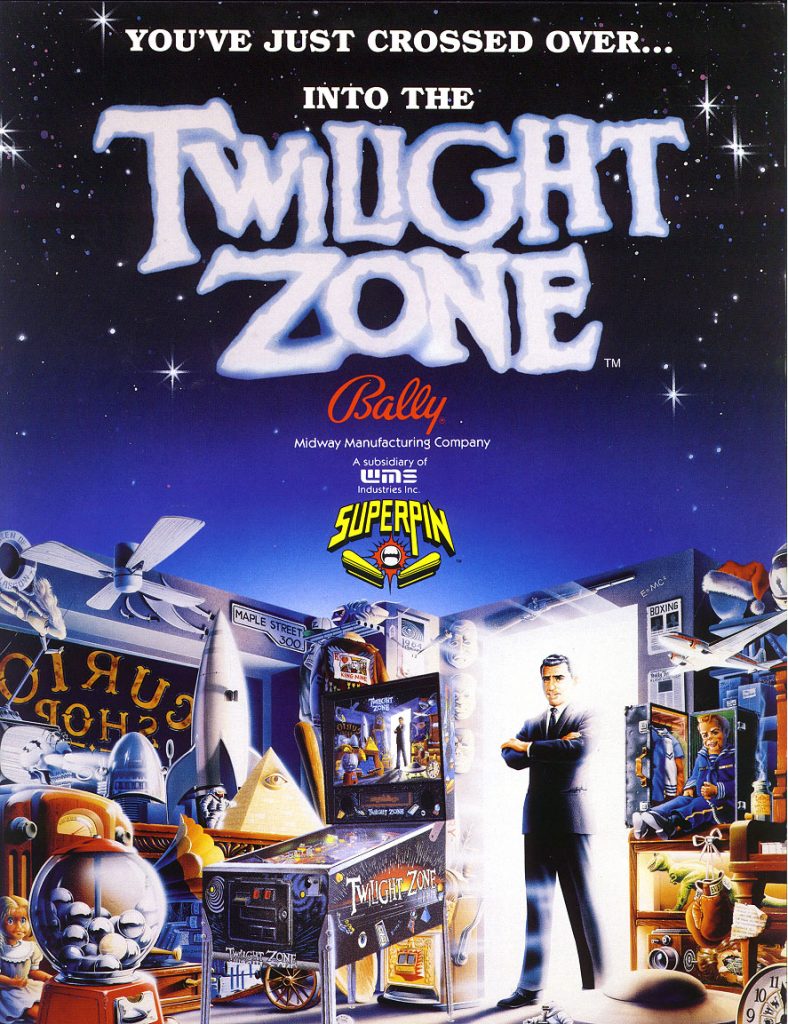 Warto podkreślić, że na obu rankingach powtarzają się Medieval Madness, Theatre of Magic, The Addams Family i Tales of the Arabian Nights.
Oprócz Opowieści z tysiąca i jednej nocy to także moi flipperowi faworyci dla których znalazło się miejsce w mojej książce "Kulka dziką jest".
Val B.