American Pinball Inc. zaprezentował pod koniec października swoją czwartą grę. Flipper nazywa się Legends of Valhalla i właśnie dołączył do Houdini, Octoberfest i Hot Wheels. Firma celuje w kolekcjonerów tych maszyn, jako głównych odbiorców, ale oczywiście nie odrzuca salonów gier, choć ten rynek na skutek pandemii znacznie się skurczył.
Legends of Valhalla zaprojektowało studio projektowe Riot Pinball, LLC.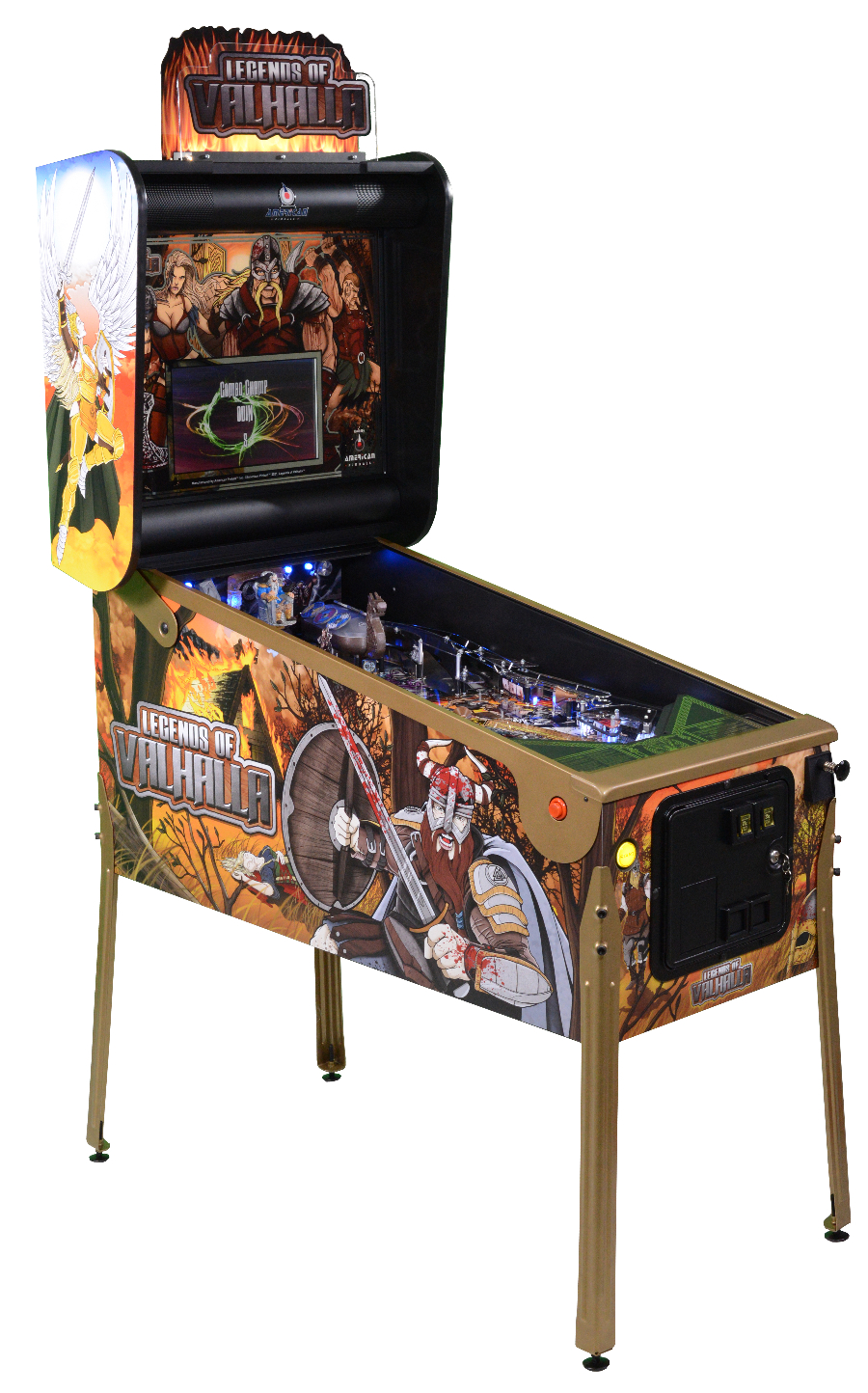 Najnowszy flipper American Pinball pozwala graczom zmierzyć się z 16 unikalnymi trybami bitwy, w których mogą sprawdzić swoje siły w walce z Legendami Wikingów podczas swojej wyprawy do Ragnarok, czyli na "Koniec świata".
W trakcie gry możemy spróbować pokonać Krakena, który złapie kulkę za pomocą ukrytego pod polem gry magnesem i wyrzuci ją w nieprzewidywalnym kierunku. Generalnie rzecz biorą gracze przygotowują się do wojny, budując swoją armię i wchodzą na statek Wikingów, by rozpocząć grę w trybie Multiball.
Gdy wykorzystamy moc Młota Thora, aktywując go za pomocą przycisku trzeciej łapki, uruchomimy kolejny magnes, który przechwyci kulkę w górnej części blatu, dając nam większą kontrolę kulki, co prowadzi wprost do osiągnięcia wyższych wyników.
Legends of Valhalla jest dostępny w edycji klasycznej i deluxe.
Edycja klasyczna zawiera czarne, malowane proszkowo relingi, nogi, zawiasy, drążek blokady, ponad 100 świateł LED RGB, interaktywny młot Thora, setki objaśnień, 22 tryby gry łącznie z różnymi trybami Multiball.
Edycja Deluxe jest ograniczona do 300 sztuk i zawiera ulepszone funkcje, takie jak lustrzana tylna szyba, nakładka, malowane proszkowo relingi, zawiasy, drążek blokujący i nogi, silnik wibracyjny, rzeźbione i ręcznie malowane figurki oraz antyrefleksyjną szybę.
Val B.