Najnowsze modele flipperów amerykańskiego potentata w ich produkcji, czyli spółki Stern Pinball, można było zobaczyć na stoisku firmy Niegelhell GmbH na targach IAAPA Europe 2023.
Targi, które w tym roku odbywały się w austriackiej stolicy, miały miejsce w dniach 26-28 września 2023 roku.
Spodziewałem się spotkać flippery Sterna na stoisku Electrocoina, ale w tym roku ta brytyjska spółka skoncentrowała się na automatach zręcznościowych i redemption.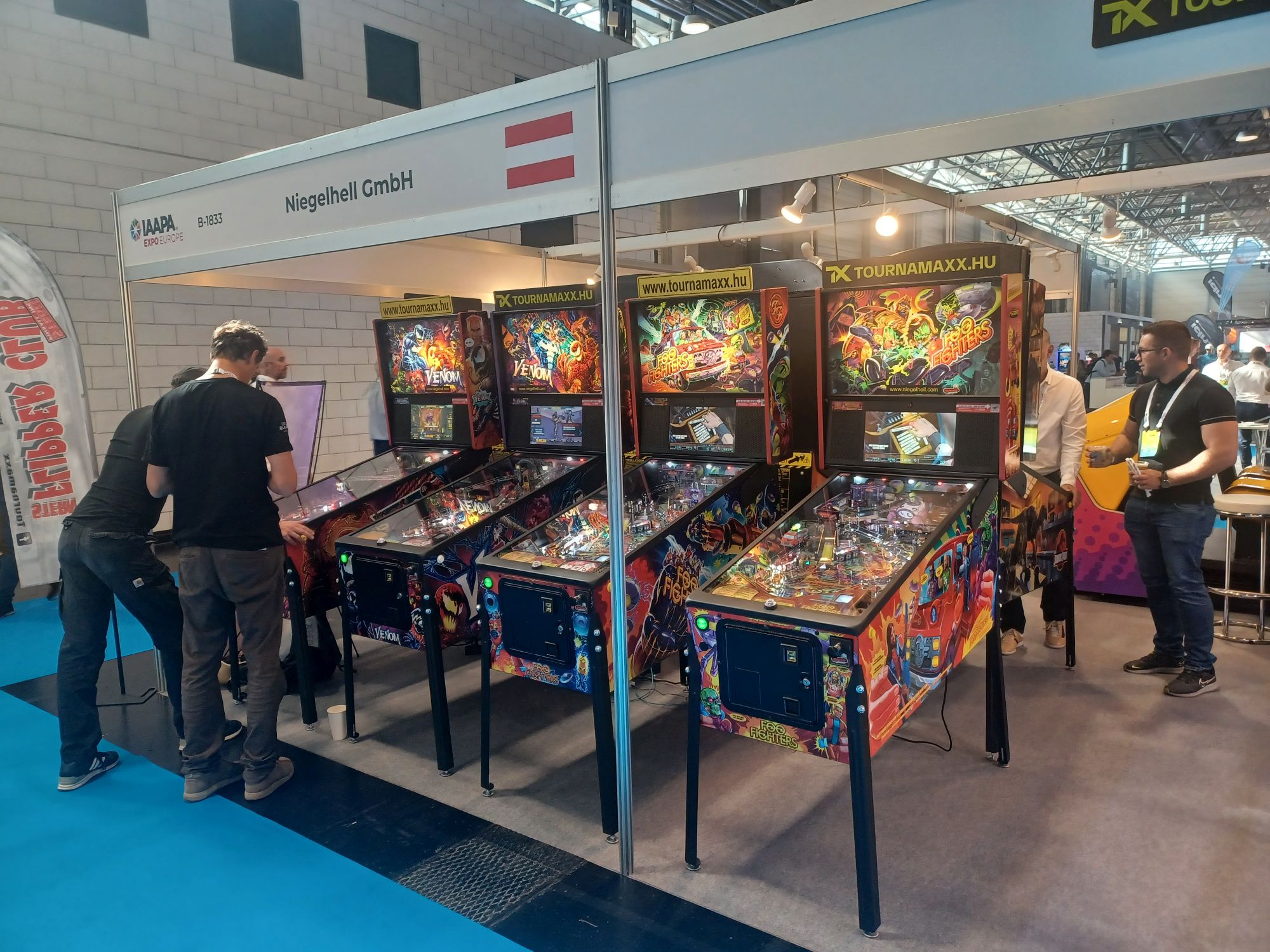 Niegelhell GmbH to firma mjąca swoją siedzibę w Ragnitz w okolicach Grazu. Oprócz flipperów Sterna Niegelhell ma w swojej ofercie także inne automaty rozrywkowe, jak choćby: air hockeye, automatyczne koszykówki, gry video, gry redemption i piłkarzyki.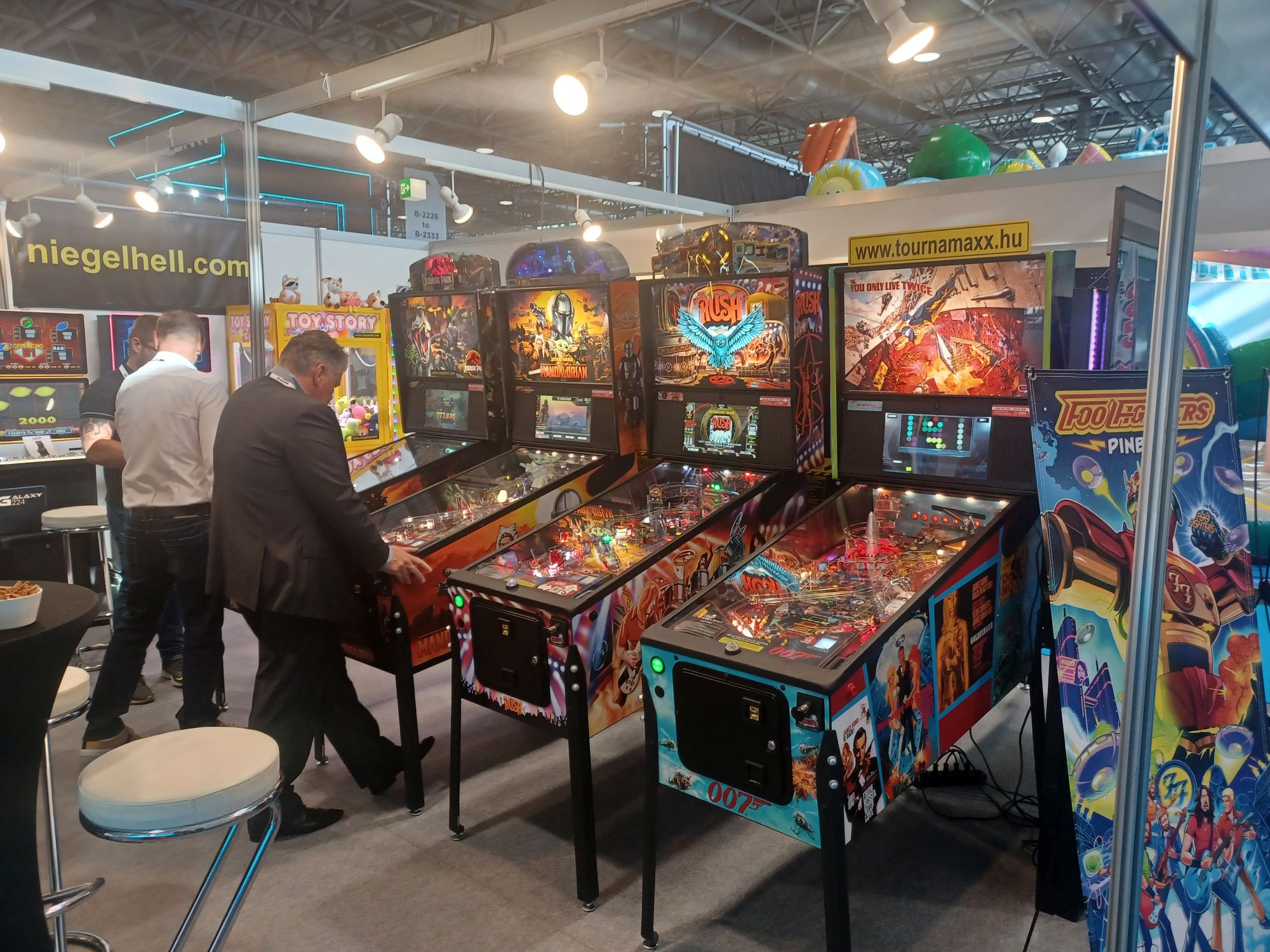 Na stoisku firmy zaprezentowano osiem modeli flipperów Stern Pinball. Chyba po raz pierwszy zagościły na europejskich targach dwa modele wypuszczonego niedawno na rynek Venoma: PRO i PREMIUM. Obok nich stanęły Foo Fighters PRO i Premium, a po drugiej stronie ścianki kolejno: James Bond 007 PREMIUM, RUSH PRO, The Mandalorian PRO i Jurassic Park PREMIUM.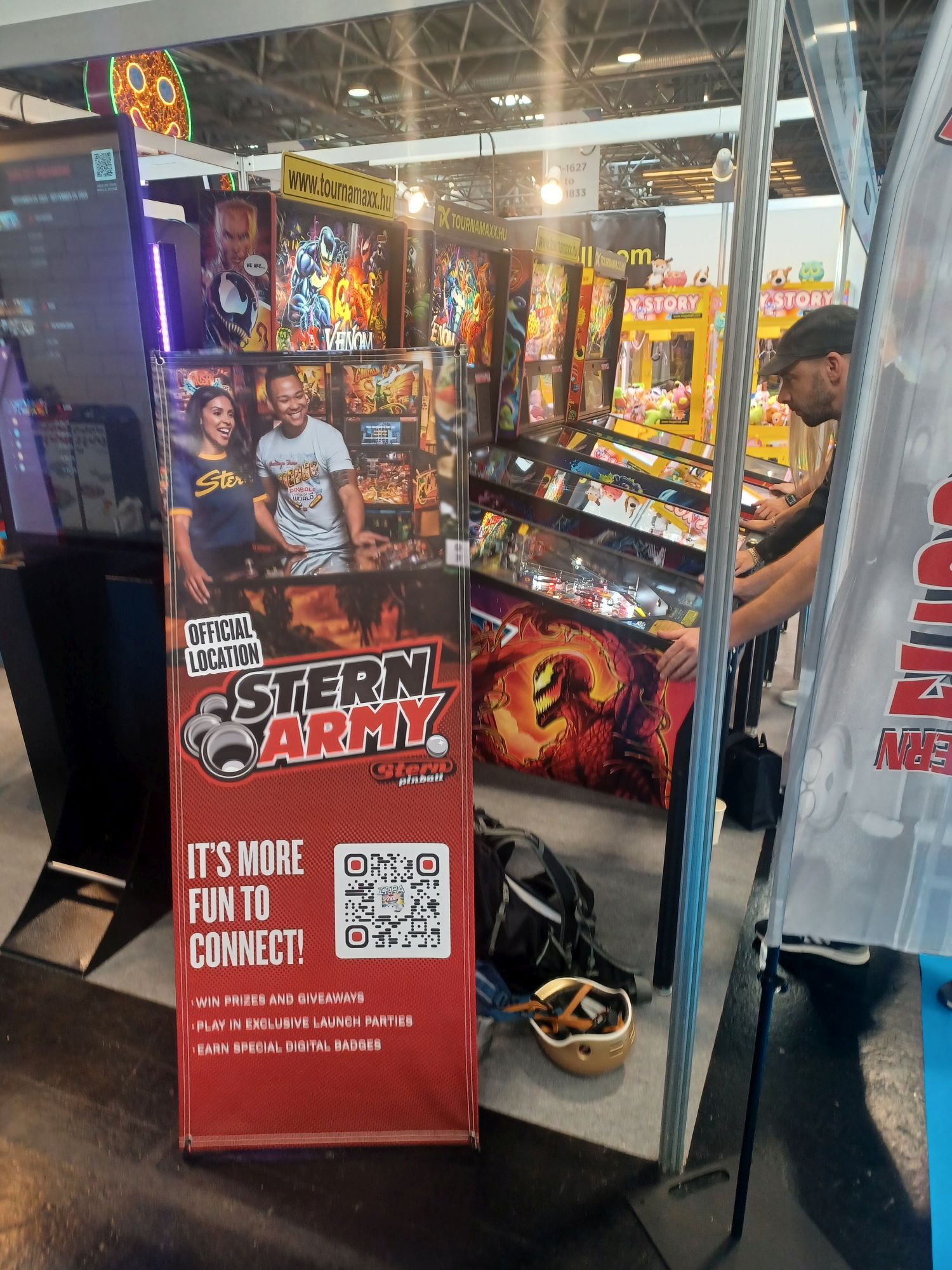 Wszystkie prezentowane na targach maszynki miały włączoną opcję współzawodnictwa graczy i wyposażone były w czytnik kodów dostępnych dla graczy zarejestrowanych w Insider Connected. Skorzystałem z tej opcji grając na Venom i Foo Fighters, ale nie udało mi się osiągnąć jakichś szczególnych wyników.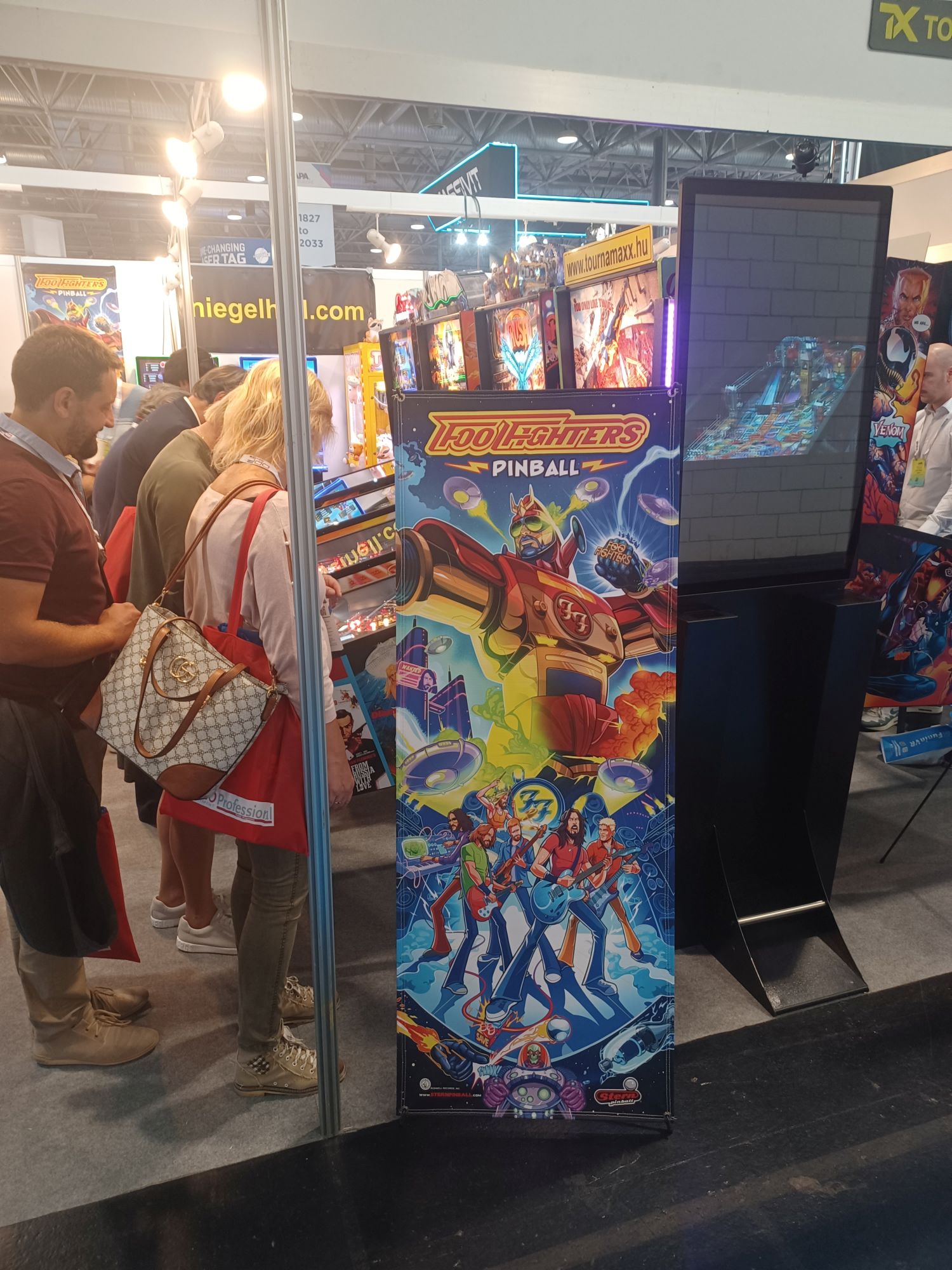 W każdym razie zarówno na Foo Fighters, jak i na Venomie grałem po raz pierwszy. Porównując je od razu widać odmienne podejście do projektowania. Stworzony przez Briana Eddy'ego, Venom ma prawie "puste" pole gry z charakterystyczną dzwonnicą. Natomiast Foo Fighters, zaprojektowany przez Jacka Dangera, zaskoczył mnie niekonwencjonalnymi rozwiązaniami.
Szczególnie przypadł mi do gustu mini flipper na górnym poziomie.
Val B.